This compilation of employment stories are examples of a departure from purely profit-driven business.
These businesses demonstrate a conscious effort to be inclusive, and not only be based on profit for success, but social good within the community.

Alison Alexander calls this type of business "operating with an explicit purpose: to make positive contributions to society." The elements that are key in businesses that strive to make a 'positive contribution to society' are many and varied, and can include:
1. consciously inclusive of who the business employs.
2. make an effort to contribute positively to society in the purpose of the business.
3. focus on social good and social justice, including for example the decision of where to source the key ingredients for a product or service, such as free trade coffee beans.
4. have as its key purpose, to empower, train and grow a specific workforce within particular communities.
Following are a taste of examples of organisations that have a social conscience. As you read and explore, we hope you are inspired to support, participate, or even start something in your community.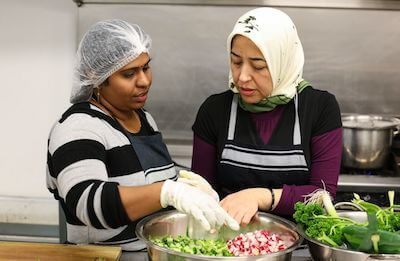 Other organisations that have a key focus on contributing positively to society include faith-based organisations. An example is the work of Wai-ora Trust, a charitable Trust set up in 1981, and based in Christchurch. Their aim is "'helping people grow', by promoting and supporting projects, programmes and community-based businesses that will develop people, our environment and our community. Wai-ora Trust does a variety of work, including working with men released from prison to provide skills, training and support in their reintegration back into community. Read more on the wai-ora website.
Rev Canon George Ehau is one of the founders of Wai-ora Trust. "Wai-ora was a dream. A dream of a place where people could feel they belonged to a family, no matter who they were or what culture they belonged to. My wife Wyn and I became involved over 30 years ago after pleading desperately to God for such a place…I love Wai-ora Trust because it is a calling, a mission, a ministry and not a "job" which requires a label. I love to see people restored to wholeness and healed spiritually. I love to see people attain their potential and fulfil their purpose for life."
"He mahinga hoki tatou nana, he mea hanga i roto i a Karaiti Ihu mo nga mahi pai i whakaritea e te Atua i mua hei haereerenga mo tatou."
"For we are God's handiwork, created in Christ Jesus to do good works, which God prepared in advance for us to do."
Article: "The power of purpose: How organisations are making work more meaningful," Alison Alexander, 2015. https://www.sesp.northwestern.edu/masters-learning-and-organizational-change/knowledge-lens/stories/2016/the-power-of-purpose-how-organizations-are-making-work-more-meaningful.html, visited on 16 Dec 2018.