This document is addressed to the ecumenical family of churches and their communities. We hope this new document will once again inform communities of faith, their leaders, students in theology, and their teachers, and inspire them to continue the work of becoming inclusive church communities. Much remains to be done in this respect. Our greatest hope is to be part of a church whose communities know how to receive the gift of being the body of Christ, and celebrate the rich variety in the giftedness of all of its members.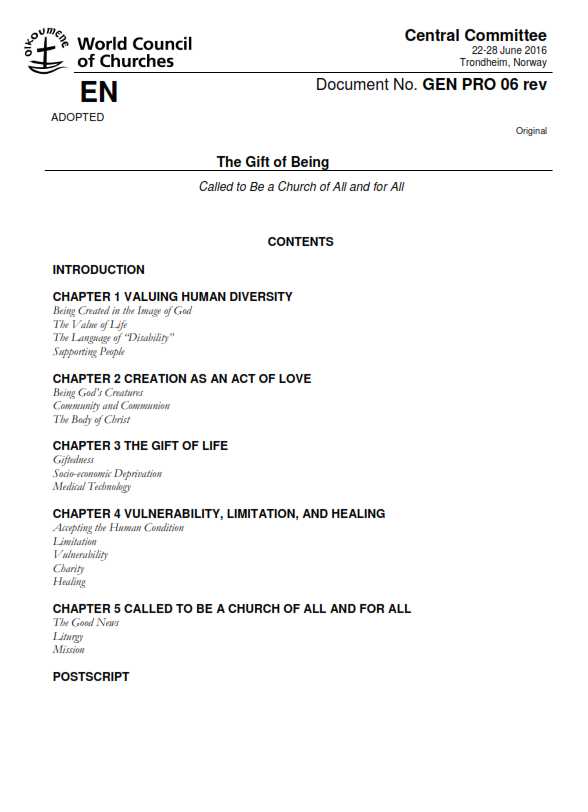 Contents
CHAPTER 1 VALUING HUMAN DIVERSITY
CHAPTER 2 CREATION AS AN ACT OF LOVE
CHAPTER 3 THE GIFT OF LIFE
CHAPTER 4 VULNERABILITY, LIMITATION, AND HEALING
CHAPTER 5 CALLED TO BE A CHURCH OF ALL AND FOR ALL
Originally downloaded from WCC website.